Google Code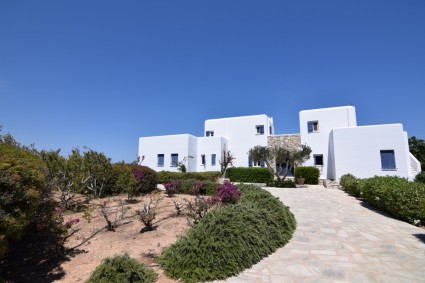 This pic gives one a small sense of the size and majesty of Villa Haroula.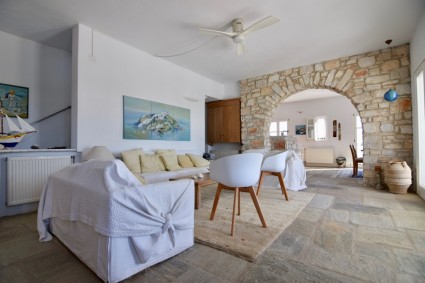 Light, cool and beautifully furnished living spaces.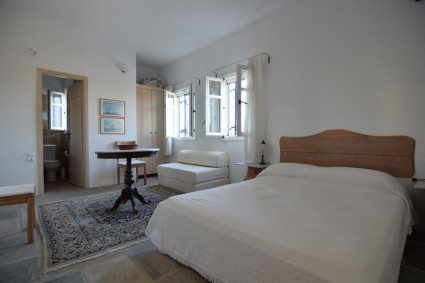 One of the 7 beautiful bedrooms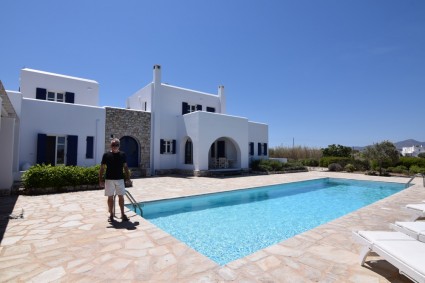 Here's me posing for a pic, but really just wanting to dive in.



Ioanna's amazing mansion on Paros

Ioanna's house is on the island of Paros, in the exclusive northern section.  Very close to many wonderful beaches and eating places.
I love this place....of course.  Who wouldn't?
It has everything.  Inspired interiors, huge comfortable beds, views of the sea, privacy, even an olive grove!

And of course a huge pool with many luxurious sun beds.  My kids loved hanging out around the pool.  But I would also love to take adult friends and have pool parties and soirees there.

The kitchen (s) are fully fitted in a most luxurious manner.  The bathrooms are clean and spacious.

The Villa sleeps up to 13 people, but if you are a smaller group, you could also ask Ioanna if she will rent part of the Villa.

I recommend you call Ioanna for more information on the Villa and Paros.  She is a great host and is happy to help in any way.



Contact Ioanna